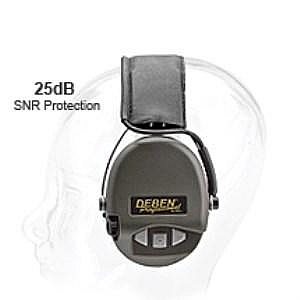 actual item may vary slighty from image
MSA Pro Basic Electronic Earmuffs
Simple technology that provides the most important base features. Both earmuffs are shaped to suit both right-handed and left-handed shooters.
Two separate, well-shielded microphones for optimum stereo effect and location of sound direction.
Maximum 1:1 sound reproduction, does not amplify sound. Around 150 hours battery life with two standard AAA batteries.
Adjustable for all head sizes.
Padded headband.
Our ref: SASO7000
£137.80